I would like to share my easter egg design idea which I really love. The technique is decoupage. It's safe for boiled eggs (just use egg white as adhesive). Also you can decorate fake eggs the same way using another adhesive (white craft glue mixed with some water).
Materials are pretty simple – eggs and napkins (you will necessarily need white napkins and optionally color).
Sponsored Sponsored
Also laser printer should be at hand.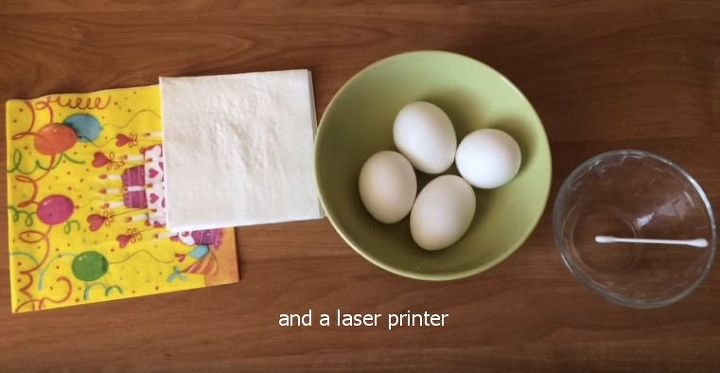 There is one thing you need to prepare beforehand. It's the design you will use. It's not that difficult and basic skills in Photoshop or Gimp will do the job. You can simply use ready images from the Internet (resize them to fit the egg and make a white background) or just write greetings using nice fonts. Or if you like, you may download my patterns, the link is at the end of the post. As I love traveling, my design idea was about big cities. Christians celebrate Easter all over the world and it doesn't matter where we are, we all love this day, that was the concept I followed.
Step 1:
Take a white napkin and separate it into layers. We need only one napkin layer. Iron it to remove any wrinkles.